by Andrew McSorley
One of the most magical parts of reading is the sudden ability to travel to a different time and place. Here's a few authors at this year's Fox Cities Book Festival that will take you somewhere extraordinary.
As always, you can pre-register for events now. We'll also live stream each event to our Facebook page and those videos will be available for 24 hours afterwards. As you prepare for the Festival, you can also purchase books from our Bookshop.org storefront, an affiliate link that benefits FCBF and independent bookstores.
Janie Chang
Janie Chang's life has taken her around the world, and her writing is tinged with experience and connection to ancestry.
With stories equal parts magical, mythical, and rooted in history, Chang's most recent work, The Library of Legends, focuses on a group of student refugees in 1937 China who attempt to escape the country during its war with Japan.
Join us on Sunday, October 18 at 4:30 PM to hear her talk: "Turning History into Historical Fiction" and see a writer described by the Toronto Star as "One of the most original voices in Canadian historical fiction." 
Weina Dai Randel
Weina Dai Randel has written two novels based on Empress Wu (Wu Zetian), China's only female emperor. The most striking aspect of both of these novels is how well-researched and precise Randel's details are. Booktrib illuminated this detail in saying, "Randel's intense research shows on every page, from the elaborate lush clothing to the food meted out based on position of favor within the court."
If you have been searching for an author who can illuminate what it means to create worlds and rich cinema-esque environments based on historical events, look no further, and join us on Tuesday, October 13 at 9:30 AM where Weina Dai Randel will participate in the panel, "Where Ideas Come From – and how we turn them into books!"
Judy DuCharme
A retired educator, Judy let her passions guide her writing projects when she began.
Years after publishing The Cheesehead Devotionals (a blending of love for the Packers and Judy's faith), she has published many novels, the latest of which, Lainey of the Door Islands, follows the titular character in a harrowing story of survival in Door County during the late 1800s. In these stories, disaster abounds, and threats to life are constant. Somehow, Lainey must find a way to not just survive, but thrive, and keep her faith in spite of tragedy and danger.
Join Judy on Saturday, October 17 at 4:00 PM for her talk, "Bring Local Historical Facts to Life in Memorable Fiction" and hear the magic of bringing this, and other stories, to life. 
Heather Webb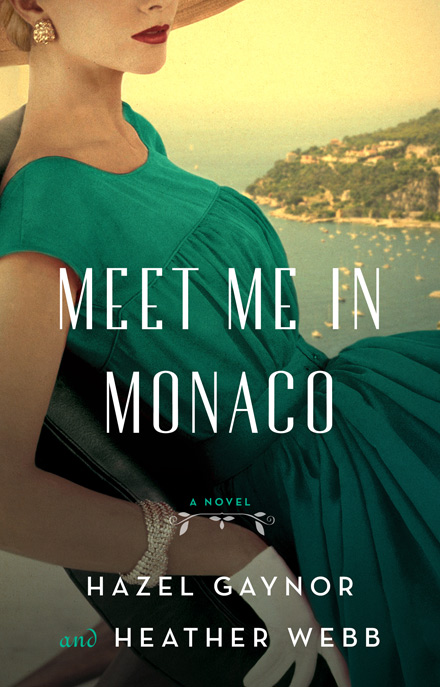 Heather Webb's work takes us through many time periods and across the world. From the French Revolution, to Ellis Island, to World War I, and the Cannes film festival in the 1950s, Webb is a writer capably immersed in exploring historical storytelling through the lens of romance and adventure.
Kate Quinn describes her recent novel, Meet Me in Monaco, as: "A fragrant French bonbon of a book: love, glamour, perfume, and paparazzi all circling around the wedding of the century."
Join us on Tuesday October 13 at 9:30 AM where Heather Webb will take part in the panel "Where Ideas Come From – and how we turn them into books!"
Lesley Kagen
A Wisconsin native, Lesley Kagen returns to the Fox Cities Book Festival, and to your bookshelves, this month with her new novel Every Now and Then. In a starred review from Publishers Weekly, Kagen is described as perfectly portraying "the sense of invincibility felt by young girls, whose lives have not yet been touched by tragedy" and William Kent Krueger adds that this is "a perfect summer sky of a story…Lesley Kagen offers a wry, winning story told in the enchanting voice of adolescence and with the pitch perfect vernacular of 1960."
In this newest work, Kagen offers us a story of friendship and redemption, but also of danger and sinister motives. Eleven-year-old friends, Frankie, Viv, and Biz, are loving a typical summer break, until three patients escape Broadhurst Mental Institution, and secrets discovered by the girls may cost them more than they understand. Join Lesley on Wednesday, October 14 at 11:00 AM for a reading and talk on Every Now and Then. 
Andrew McSorley is a member of the board for the Fox Cities Book Festival. He is the author of the poetry collection What Spirits Return (Kelsay Books, 2019), and works as a librarian at Lawrence University in Appleton, Wisconsin.